In the past few years, there have been many attempts to recreate the feel and response of a DJ turntable using audio CDs in place of vinyl. The problem with CD players has been the lack of a "hands-on" way to stop, start, and reverse the playing of the audio in real time, including slowing down the sound with a finger, the way DJs do.
Pioneer has solved this problem brilliantly with the CDJ-1000. It allows DJs to play any audio CD, and apply standard DJ techniques such as scratching, reverse, stutter, and more. It also combines a "hot cue" sampling function with three memory locations for triggering user-defined "bookmarks" from the CD while the song plays; bookmarks can be set anywhere on the CD.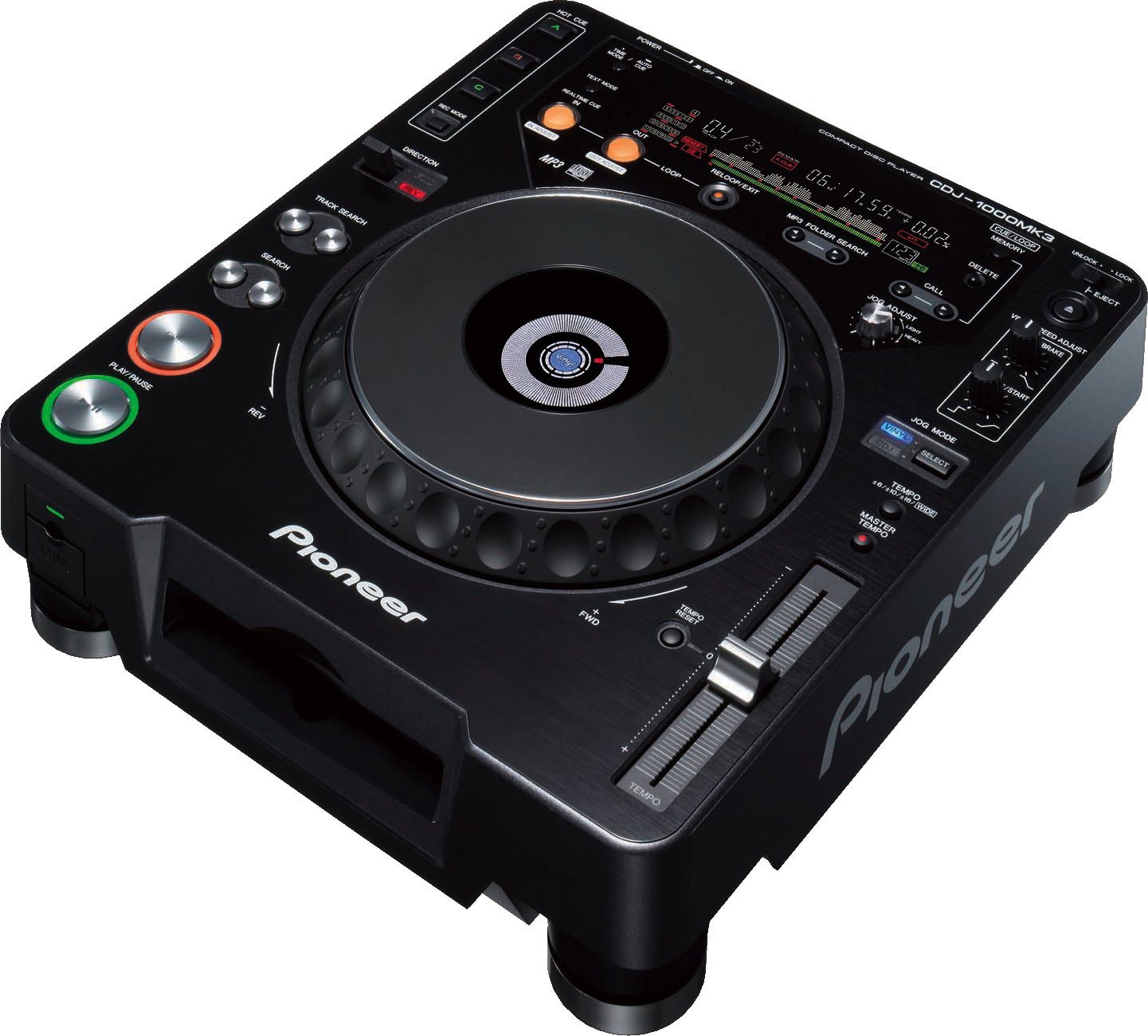 The key to the CDJ-1000 is its realistic-feeling rubber platter and ease of use. Simply load a CD, press play, and once the CD is spinning, you can play the turntable in many vinyl-like ways. If you want to stop the CD momentarily, just press your finger against the platter and hold it there. The music will stop instantly. Let go, and it begins to play again, just like a real turntable. There are also knobs for slow-down (brake) and wind-up speeds.
The CDJ-1000 also has a standard pitch-control slider for speed adjustment, and a reverse switch that plays the audio backward – something you usually can't do with a CD!
In the real world, I've found the CDJ-1000 to be a great tool. I can burn vocal tracks or beats of songs that I'm producing onto CDs, and then scratch them. This is also a great tool for bands who travel and want to scratch their own tracks live. Certain groups like Massive Attack have been doing this for years by burning tracks onto vinyl for use in live performances, but this is much quicker than waiting for the pressing plant. And cheaper, too!
If you're a die-hard vinyl user, I won't even try to tell you to change, but if you want to have the ultimate in flexibility, and preserve your vinyl collection, you owe it to yourself to try the CDJ-1000.
Pioneer CDJ-1000 CD Turntable
Pros: Intuitive, fast, easy to learn – especially for vinyl

 

DJs

.
Cons: Platter is smaller than 12″.
Bottom Line: Make use of all of the CDs in your collection, plus get new life out of your sample libraries.